Pereff Development Group understands there are 2 approaches a client might use from start to finish on their future projects. One is more of a traditional approach called Design-Bid-Build and the other is a "Design-Build" process.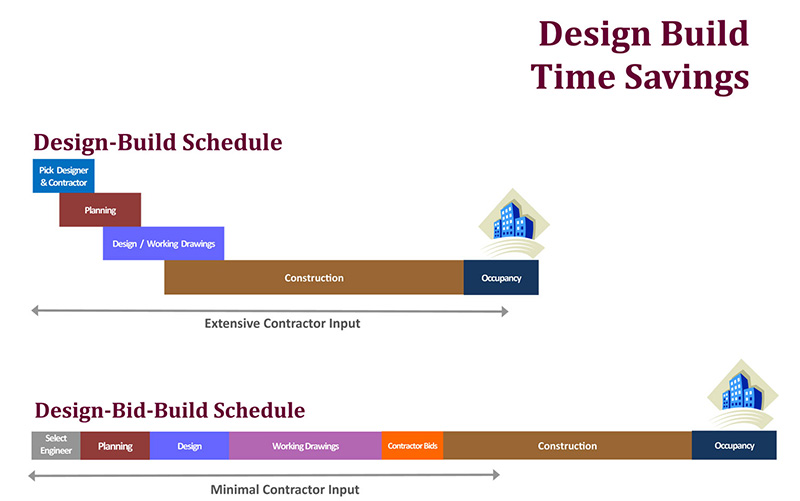 Let my company save you $10's of thousands of dollars to help you Value Engineering your Project upfront. This is done by picking your building at the beginning of your process that allows for heavy input from your builder at the conception stage of your building. We have a team of companies we work with on a daily basis such as Civil Engineers, Structural Engineers, Architects, Interior Designers, we can introduce to you. We have the ability at Pereff Development Group to completely design your MEP's such as your HVAC, Fire Suppression, Electrical, and Plumbing Systems of which is a substantial savings.
The traditional style of Design/Bid/Build can be a little taxing on the client and can end up being extremely expensive. There is a lot more opportunity for the low bid contractor to "change order a client to death" of which Pereff Development Group refuses to be a part of.
Start saving money now!